Andrew Weatherall (DEAD) Bio, Age, Wife, Son, Net Worth, Songs and Albums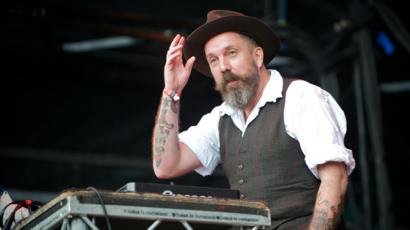 Andrew Weatherall Biography
This is what you need to know about the late English DJ, record producer, and remixer, Andrew Weatherall.
Andrew Weatherall Death
Andrew Weatherall died on February 17, 2020, at the age of 56. Weatherall's management wrote in a statement that he died of a pulmonary embolism.
Weatherall started his career as a music journalist and founded the fanzine "Boys Own" in the late 1980s. He started his DJ career as a resident of Danny Rampling's "Show" party series. His most famous production was the groundbreaking album "Screamadelica", which he recorded with the English indie band Primal Scream.
Andrew Weatherall Age
Andrew was born on 6th April 1963 in Windsor, England.
Andrew Weatherall Net Worth
Weatherall's net worth is still under review. This information will be updated as soon as it's available.
Andrew Weatherall Songs and Albums
Nine (2001)
Machine Funk Specialists 1 and 2 (2002)
Fabric 19 (2004)
From the Bunker (2004)
Sci Fi Lo Fi 1 (2007)
Andrew Weatherall Vs The Boardroom (2008)
A Pox on the Pioneers (2009)
Andrew Weatherall Vs The Boardroom Volume 2 (2009)
Masterpiece (2012)
Ruled by Passion, Destroyed by Lust (The Asphodells) (2013)
The Phoenix Suburb (and Other Stories) (The Woodleigh Research Facility) (2016)
Covenanza (2016)
Consolamentum (2016)
Qualia (2017)